Awards come and go, but beauty is forever. What do you remember? The movie that won Best Picture in 1986 or the ginormous headpiece Cher wore to the ceremony? Precisely. Scroll through this post of memorable awards show beauty moments – who do you think will enter the history books this year?
'Timeless' is the word that comes to mind when looking at this picture of Audrey Hepburn in 1954. So elegant.
The '50s were a good era for beauty – Grace Kelly accepted her Oscar the following year looking positively regal.
Elizabeth Taylor's makeup and gown perfectly complemented her one-of-a-kind features.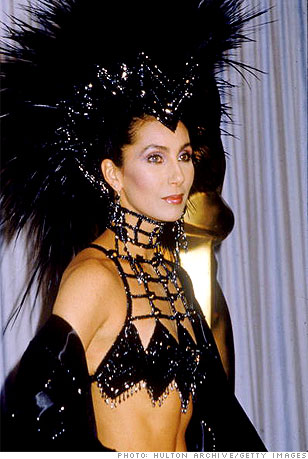 Had to include this one. Cher's so awesome – undebatable.
With that simple, sleek chignon, Gwyneth Paltrow proved a real movie star doesn't need to do much to demand attention. A non-twee ballerina bun. Love it.
This is how a supermodel works the red carpet. Gratuitous Leo inclusion.
Natalie Portman showed how to do ethereal beauty right in '05.
Wow. Just wow. Michelle Williams looked drop dead gorgeous back in '06.
Cate Blanchett brought her A-game to the 2011 awards by letting her unreal gown to the talking. Subtle makeup and sleek hair were the perfect complements.
Like it or not, JLo made a memorable statement with her high fashion topknot at the 2012 Oscars. Her makeup was glowing & perfect, as always.
THIS is how you make a red carpet statement. The classically beautiful Charlize Theron proved she can pull any look off by stepping out with a bold pixie – BEFORE it was the trend du jour.
Who says redheads can't rock a red lip? Jessica Chastain looked breathtaking last year.