It seems like everyone is going to the hair salon for gray hair recently – to get it, not hide it! Yes, gray hair seems to be taking over, from the runway to the red carpet. The trend got a major boost recently when Rihanna started sporting the look (above). Take a look at the celebs who have gone gray – on purpose!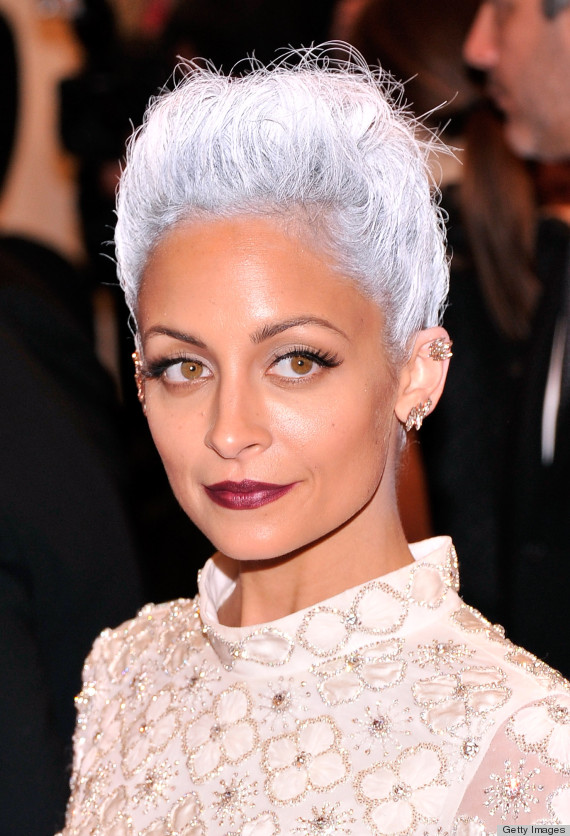 Nicole Richie absolutely killed it with this fierce, confident and edgy 'do at this year's Met Gala. She embodied the punk theme without trying too hard and looked like such a rock star. On a night where everyone was dressed to impress & stand out, she easily made the biggest statement.
Arguably the biggest fan of the gray hair trend, Kelly Osbourne has been spotted with over half a dozen shades of gray. From dark to light, to shades with hints of lilac and purple, Kelly has done it all. She sported a white-gray color at the 2011 Emmys, above.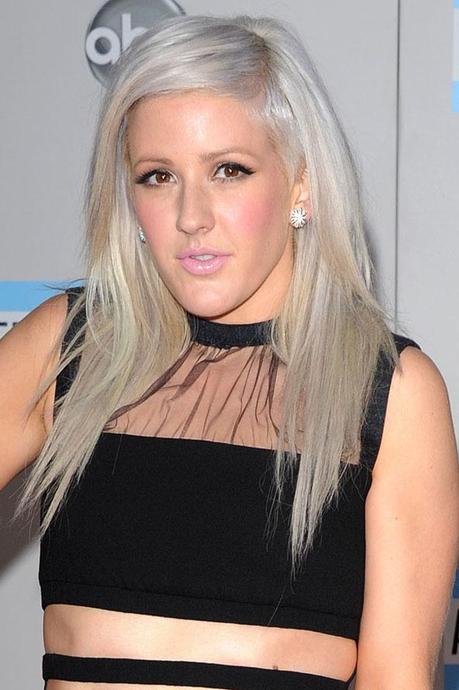 Ellie Goulding broke out in America as a blondie, but she's been a fan of gray hair for quite some time. The singer looks stunning with the bold hue – maybe it's time for a comeback?
It's not really a hit until Kate says so. The trendy superstar added gray streaks to her famous locks all the way back in 2010. Always ahead of the curve…
The hair/beauty/style chameleon has tried out basically everything, so it's no surprise that she's been spotted with gray hair on numerous occasions. She looked beautiful and elegant, but still distinctly Gaga, in Vanity Fair, above.
Looks like the boys are jumping on the bandwagon too! DJ Mark Ronson was photographed with this dapper 'do. Definition of a silver fox, no?
You've seen the styles, now it's time to make the call. Gray hair: a fabulous Do or a major Don't?
For a roundup of our favorite gray-haired stars and products, check out Pampadour's collection.