HAPPY MOVEMBER!
By now, you probably know the drill. Men all over America grow mustaches for thirty days to raise awareness for men's health. This has become an undeniable phenomenon, and to commemorate the unofficial national holiday, let's take a look at some of the greatest celebrity mustaches: 
A mustache works with James Franco's laid-back and eccentric persona.
Sorry, he can grow a full-on Santa Claus beard and we'd be cool with it.
The former teen heartthrob tries to show he's all grown up by rockin' a 'stache.
For a dad of 6, Brad Pitt is surprisingly experimental with his hair and grooming styles.
Maybe Miranda wasn't a mustache fan?
Bradley Cooper proves a 'stache can be pretty dapper.
George Clooney proves that with enough confidence, you can pull off even the silliest of 'staches.
Not sure if this Batman-inspired mustache is for real, but it would be pretty awesome if it was…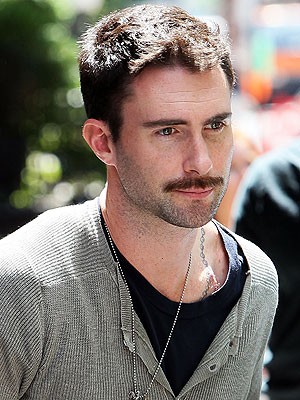 A pretty good looking guy rocking a pretty sensible 'stache.
Johnny Depp: mustache tattoo trendsetter.
…and Lady Gaga. Of course.
Click here to learn more about Movember and donate to the cause.