The year is coming to an end, and Pampadour wanted to celebrate by awarding the best/prettiest/funniest/most memorable moments in beauty. We've scoured through the Pampadour archives to see what YOU were buzzing about this year. Check it out!
Prettiest Packaging: Tarte Maracuja Oil – From just one glance at this woodsy, bamboo-inspired packaging, you know you've got something special.
Most Creative Name: Nail polish lines, especially OPI and Essie are known for their witty names (PS how does someone land that job?). Particularly love OPI's 'A Good Man-Darin is Hard to Find'!
Best Foundation: Giorgio Armani Luminous Silk Foundation – The feed has been consistently flooded with fans of this foundation. Full coverage, weightless and hydrating, it's worth the hefty price tag.
Best Concealer: YSL Touche Eclat – A cult/Pampadour favorite, this makeup artist must-have is in a league of its own.
Best Bronzer: NARS Bronzing Powder in Laguna – Many Pamp users adour this bronzer because it gives you that natural, sun-kissed glow that we all desperately desire around this time of year.
Best Blush: NARS Orgasm Blush – The best blush out there, bar none. Orgasm flatters almost every skin tone and is perfect for every day use. To add a little glam, Super Orgasm is a sparkly subsitute.
Best Mascara: Benefit They're Real Mascara – When you want the falsies look without the glue and mess.
Best Eyeliner: Urban Decay 24/7 Eyeliner – These liners glide on so easily and stay put all night. There's a vault that features every color for the true addicts.
Best Palette: A no-brainer: Urban Decay's Naked3 was probably the most pamped product on Pampadour all year, and it was arguably the most heavily anticipated beauty product in recent history.
Best Eyeshadow Primer: Urban Decay's got a hold on that eye makeup game. Their Eyeshadow Primer Potion is without a doubt the most popular on Pampadour. It really makes your look brighter and last longer.
Best Lipstick: Creamy, hydrating, long lasting – there's nothing like MAC lipstick. Morange was a particularly popular color on the feed this year – we'll definitely be seeing a lot of the bright orange come Spring.
Best Lip Gloss: Long wearing, available in a wide range of colors and luxe, YSL lip glosses are the most pamped on the feed…and with good reason.
Best Lip Balm: The unique shape, hydrating butters and sweet flavors put eos lip balms in a league of their own.
Breakthrough Product: Essie gel is a game changer. The LED system is less harsh on your delicate nails, and the quality of the actual polish is the best gel we've ever tried.
Funniest Beauty Parody:
Best Haircut: Like it or not, Miley's haircut is the only one we've been talking about for the better part of a year and the one that brought a hairstyle back into pop culture (which celeb doesn't have a pixie now?)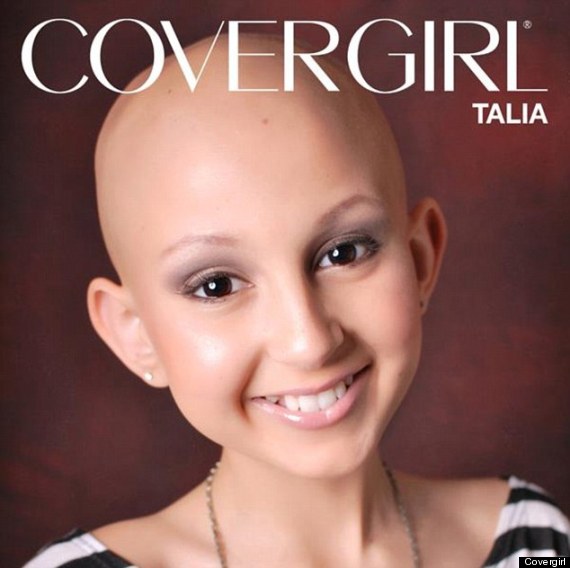 Most Memorable Beauty: Beauty lovers around the world were saddened when the inspirational Talia Joy Castellano succumbed to her battle with cancer this year. The beauty will be remembered as a sweet and forever optimistic person who put up the bravest fight with a constant smile.
Funniest Instagram: We can always count on celeb makeup artist Nick Barose to make us crack up with his clever, witty Instagram pictures and captions! Follow him at @dilokritbarose.
Funniest YouTube Video: YouTube is the best for watching how-tos and tutorials…it's also occasionally hilarious for its beauty fail videos. This curling iron debacle became an instant classic.
Funniest Commercial: There is a time and a place for the smokey eye look, as evidenced by this GoGurt commercial!